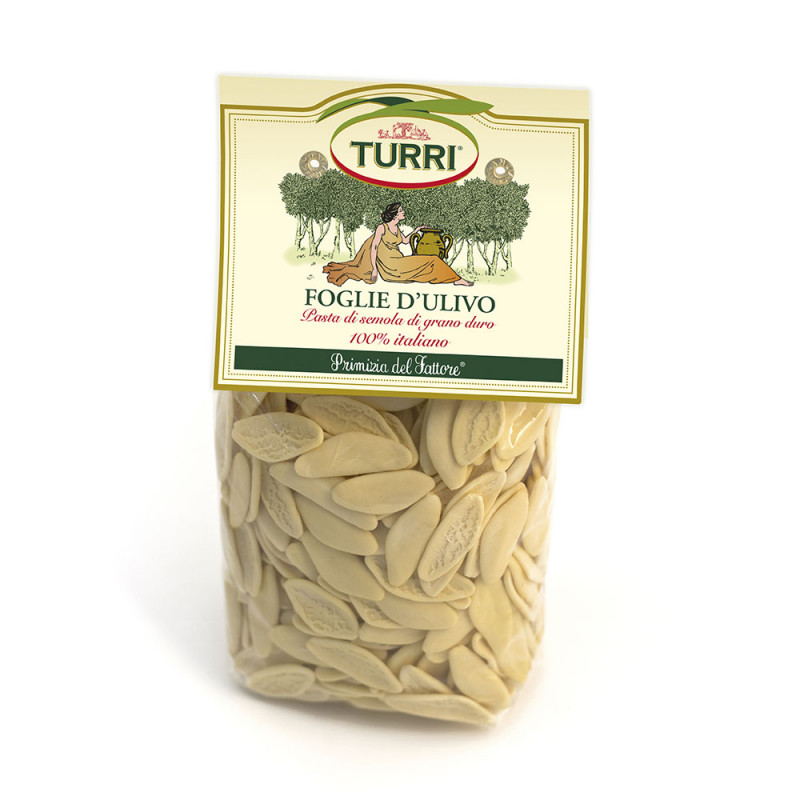  
TURRI FOGLIE D'ULIVO DURUM WHEAT FLOUR PASTA (1x500g)
EAN CODE: 8001243004529
PACKAGE: 500g
PACKAGE PRICE: € 3.70
PRICE PER KILO: € 7.40
EXPIRY DATE: see Description

PRODUCT DESCRIPTION
Shipping costs are based on number of products and the destination country.
Shipping costs will be final after entering the delivery address.
Sales conditions
Terms and legal notice
Durum wheat Pasta Foglie d'Ulivo Primizia del Fattore Turri
Durum wheat pasta in the shape of olive leaves. Its roughness, on the back, holds better the sauce. Short pasta, it requires a cooking time of 12-14 minutes. What cultivation country: Italy. Milling country: Italy.
Recommended usage: ideal with vegetables or any traditional sauce of the mediterranean cuisine.
Ingredients: durum wheat semolina, water. It contains gluten. It may contain traces of soya.
Durability of the product: we try to always provide a product as fresher as possible. So we assure a durability, at the moment of purchasing, not less than 12 months.