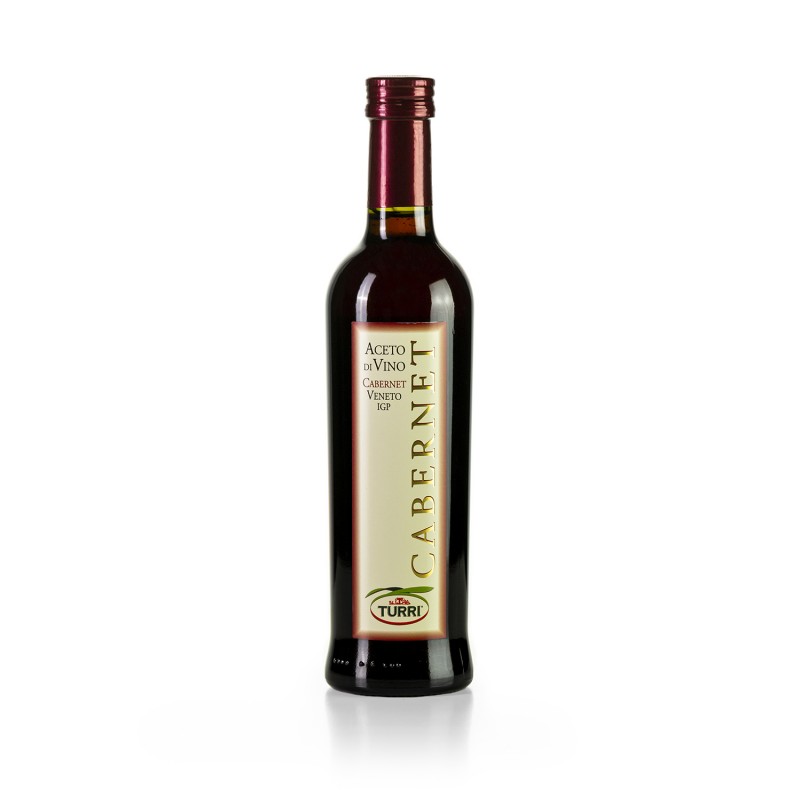  
Cabernet Veneto IGP wine vinegar Turri (1x0.50L)
EAN CODE: 8001243007162
PACKAGE: 1 x 0.50 L bottle
PACKAGE PRICE: 5.20€
PRICE PER LITER: 10.40€
BEST BEFORE DATE: see Description
Shipping costs are based on number of products and the destination country.
Shipping costs will be final after entering the delivery address.
Sales conditions
Terms and legal notice
Cabernet Veneto IGP wine vinegar Turri
Wine vinegar from single kind of grapes fermented in barrels, process that provides a strongly distinctive quality, a full-bodied feature and strong and deep flavour.
Recommended usage: ideal for dressing salads and raw vegetables.
Ingredients: cabernet IGP wine, antioxidant: sulphur dioxide. Allergens: sulphites.
Durability of the product: we try to always provide a product as fresher as possible. So we assure a durability, at the moment of purchasing, not less than 12 months.