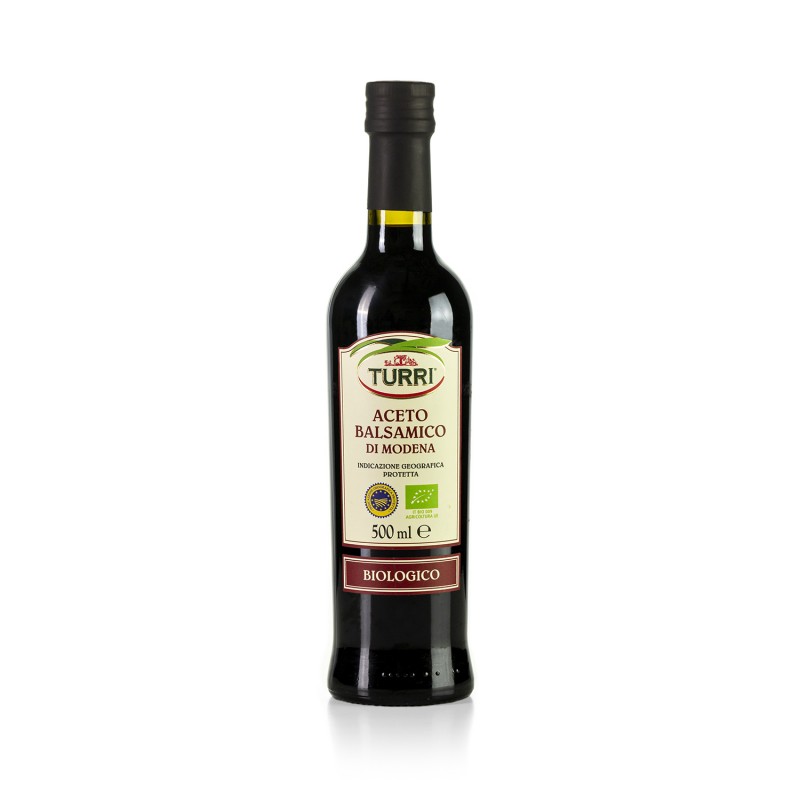  
ORGANIC BALSAMIC VINEGAR OF MODENA P.G.I. 0,5 L ACETAIA DEL GARDA ®TURRI
EAN CODE: 8001243007674
CONFEZIONE: 1 bottle 0,50 L
PACKAGE PRICE: €6.90
PRICE PER LITER: € 13.80
BEST BEFORE DATE: see Description
Shipping costs are based on number of products and the destination country.
Shipping costs will be final after entering the delivery address.
Sales conditions
Terms and legal notice
Organic Balsamic Vinegar of Modena IGP 

Organic Balsamic Vinegar of Modena PGI obtained by the processing and mixing of organic vinegars of different types, characteristics and aging grapes with organic grape must from specific varieties such as DPC030.

Appearance: characteristic brown.

Consistency: Liquid. Olfactory Appearance: aromatic, acidic.

Gustatory Appearance: Sweet and sour, aromatic.

Durability of the product: we try to always provide a product as fresher as possible. So we assure a durability, at the moment of purchasing, not less than 12 months.