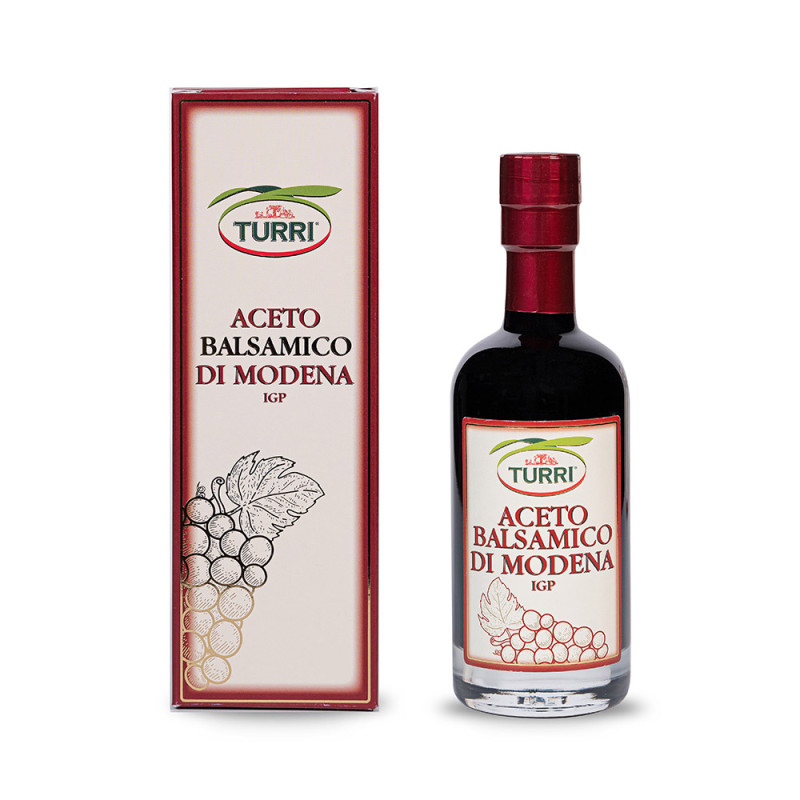  
BALSAMIC VINEGAR OF MODENA PGI - Acetaia del Garda ® Turri (1x0,25L Bottle)
EAN CODE: 8001243003409
PACKAGE: 1x 0,25L Bottle
PACKAGE PRICE: 18,00€
PRICE PER LITRE: 72,00€
BEST BEFORE DATE: see Description
Shipping costs are based on number of products and the destination country.
Shipping costs will be final after entering the delivery address.
Sales conditions
Terms and legal notice
Balsamic Vinegar of Modena IGP Turri - selection
This high quality Balsamic Vinegar is thick and pleasantly aromatic; it is suitable for enriching all your recipes. The bottle has a special cap that helps the usage.
Recommended usage: this vinegar is adorable dropped on parmesan cheese or fresh strawberries.
Ingredients: cooked grape must, wine vinegar. It contains sulphites.
Durability of the product: we try to always provide a product as fresher as possible. So we assure a durability, at the moment of purchasing, not less than 36 months.