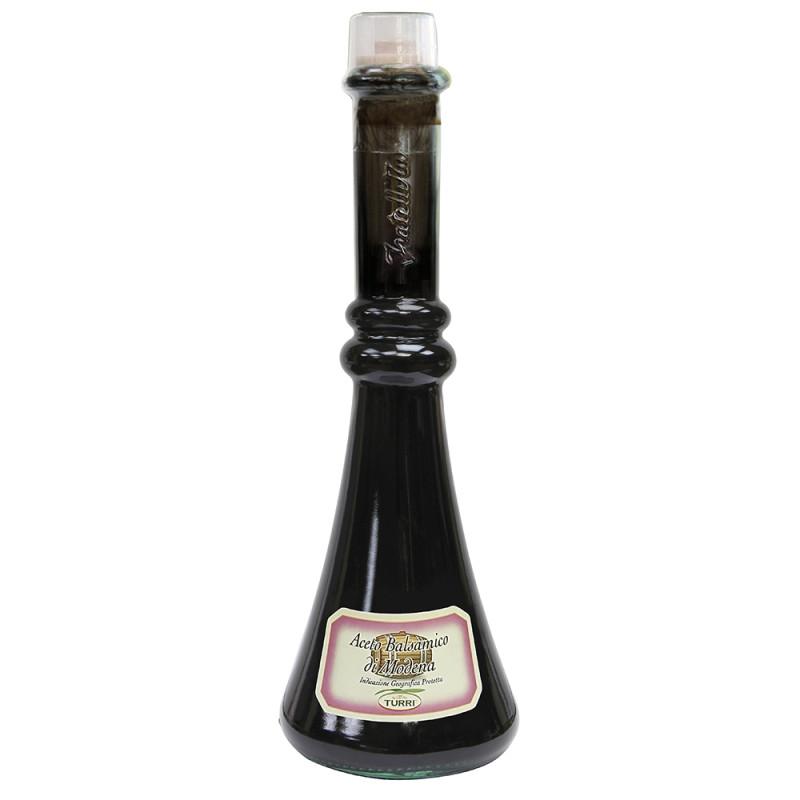  
BALSAMIC VINEGAR FROM MODENA (1x0,25L)
EAN CODE: 80266662
PACKAGE: 1x 0,25L bottle
PACKAGE PRICE: 6,20€
PRICE PER LITRE: 24,80€
BEST BEFORE DATE: see Description
Shipping costs are based on number of products and the destination country.
Shipping costs will be final after entering the delivery address.
Sales conditions
Terms and legal notice
Balsamic Vinegar of Modena PGI Turri

Balsamic Vinegar of Modena is obtained by processing and blending of different types of vinegars, characteristics and aging with grape must from specific grape varieties. Typical aromatic, bittersweet, fruity, full-bodied, persistent. Recommended usage: it is bottled in the nice tuska bottle that, with its elegance, will enrich your tables. Ideal for dressing salads and all raw vegetables.

Ingredients: Wine vinegar, cooked grape must. It contains sulphites.

Durability of the product: we try to always provide a product as fresher as possible. So we assure a durability, at the moment of purchasing, not less than 36 months.