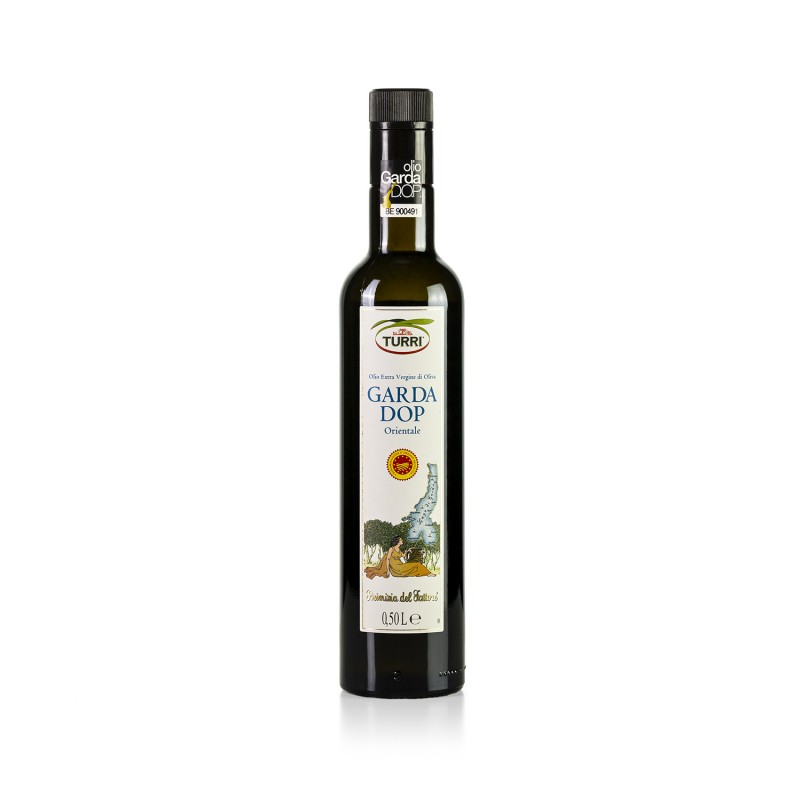  
GARDA PDO ORIENTALE PRIMIZIA DEL FATTORE EXTRA VIRGIN OLIVE OIL (6×0.50L BOTTLES)
EAN CODE: 8001243004505
PACKAGE: parcel with 6 x 0.50 L bottles
PACKAGE PRICE: 77.40 €
PRICE PER LITER: 25.80€
BEST BEFORE: see Description
HARVEST:2020/21

PRODUCT DESCRIPTION
Shipping costs are based on number of products and the destination country.
Shipping costs will be final after entering the delivery address.
Sales conditions
Terms and legal notice
Garda PDO Orientale Primizia del Fattore Turri extra virgin olive oil
Provenance: East Lake Garda 
This extra virgin olive oil is produced with Casaliva olives, but other varieties are also present, such as Fort, Leccino, Moraiolo and Pendolino. Soft to the palate, pleasantly fluid and harmonious, it has mild fruity tones, with clear artichoke traits, and an almond aftertaste.
Recommended usage: Excellent for dressing salads, fish and meat carpaccio. It is also ideal for preparing desserts.
Durability of the product: we try to always provide a product as fresher as possible. So we assure a durability, at the moment of purchasing, not less than 12 months.