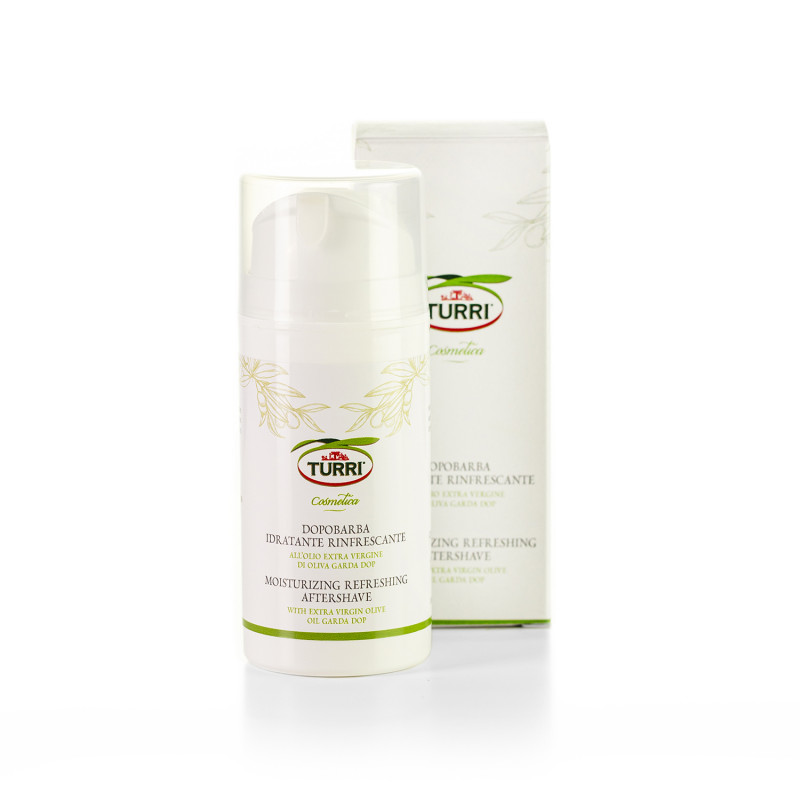  
Moisturizing refreshing aftershave (1x 100ml)
Shipping costs are based on number of products and the destination country.
Shipping costs will be final after entering the delivery address.
Sales conditions
Terms and legal notice
Moisturizing refreshing aftershave with extra virgin olive oil Garda DOP Turri

Rich in active ingredients of vegetable origin that normalize the PH and soothe irritations and burns caused by shaving. It penetrates without greasing, it is suitable for all skin types, especially for the sensitive and problematic one.

How to use: after shaving, rinse well with warm water and apply with a light massage until completely absorbed.

Does not contain parabens and imidazolidinilure; does not contain synthetic antioxyants as BHT and BHA; does not contain silicones; does not contain animal originate substances.