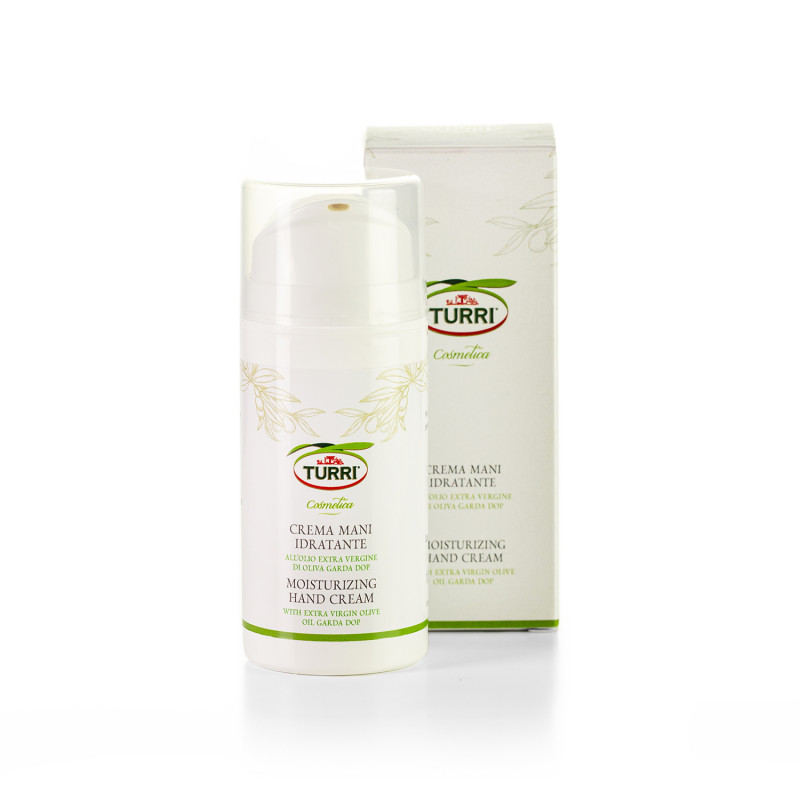  
MOISTURIZING HAND CREAM(1x100ml)
EAN CODE: 8001243002952
PACKAGE: 1x100ml tube
PACKAGE PRICE: 16,00€
Shipping costs are based on number of products and the destination country.
Shipping costs will be final after entering the delivery address.
Sales conditions
Terms and legal notice
Moisturizing hand cream with extra virgin olive oil Garda DOP Turri
It soften and protects the skin of the hands, which, similarly to the face one, it is a sign of youth. This cream is a specific treatment to prevent redness, cracking and aging of the skin of the hands. After its use hands will appear more velvety and moisturized.
How to use: apply gently massaging, it penetrates without greasing.
Does not contain parabens and imidazolidinilure; does not contain synthetic antioxyants as BHT and BHA; does not contain silicones; does not contain animal originate substances.