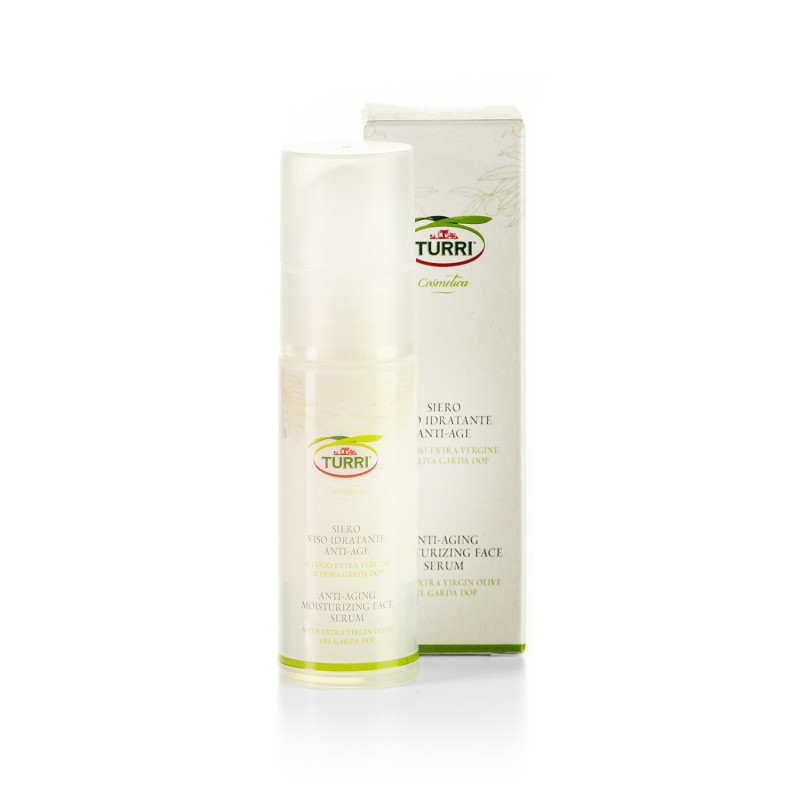  
Anti-aging moisturizing face serum(1X30ml)
EAN CODE: 8001243003294
PACKAGE: 1x 30ml tube
PACKAGE PRICE: 21.00€
Shipping costs are based on number of products and the destination country.
Shipping costs will be final after entering the delivery address.
Sales conditions
Terms and legal notice
Anti-aging moisturizing face serum with extra virgin olive oil Garda DOP

Anti-aging moisturizing face serum contains extra virgin Garda Dop olive oil enriched with a mix of precious ingredients that work together to create a natural solution to revitalize the cellular functions. It prevents sagging skin, it makes the skin more hydrated, more elastic and it fights wrinkles. it is suitable for all skin types.
How to use: apply the product with light gentle movements until completely absorbed.
Does not contain parabens and imidazolidinilure; does not contain synthetic antioxyants as BHT and BHA; does not contain silicones; does not contain animal originate substances.