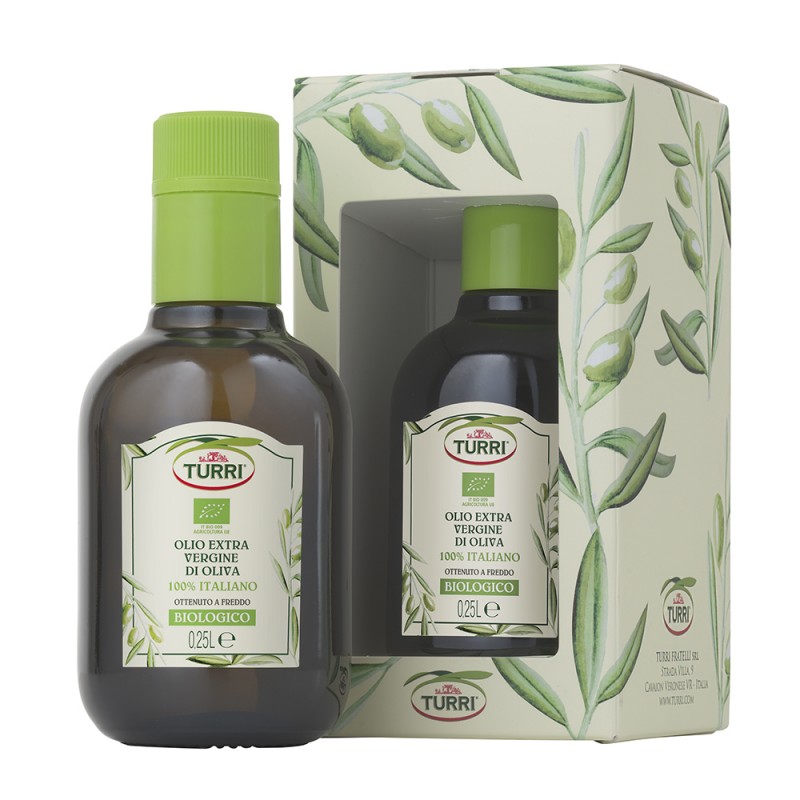  
ORGANIC 100% ITALIAN EXTRA VIRGIN OLIVE OIL 0.25 L
EAN CODE: 8001243030153
PACKAGE: 0.25 L bottle
PACKAGE PRICE: 8.30 €
PRICE PER LITER: 33.20€
BEST BEFORE: 17/03/2024

Shipping costs are based on number of products and the destination country.
Shipping costs will be final after entering the delivery address.
Sales conditions
Terms and legal notice
100% italian Organic extra virgin olive oil
Provenance: Italy
We started producing this oil in 1989, using organic farming procedures that are adopted and acknowledged internationally. Our Rustico® extra virgin olive oil is certified by Consorzio Prodotti Biologici (Consortium for Organic Products). Ripe fruity, delicate flavour.
Recommended usage: ideal for raw vegetable starters, lake fish.