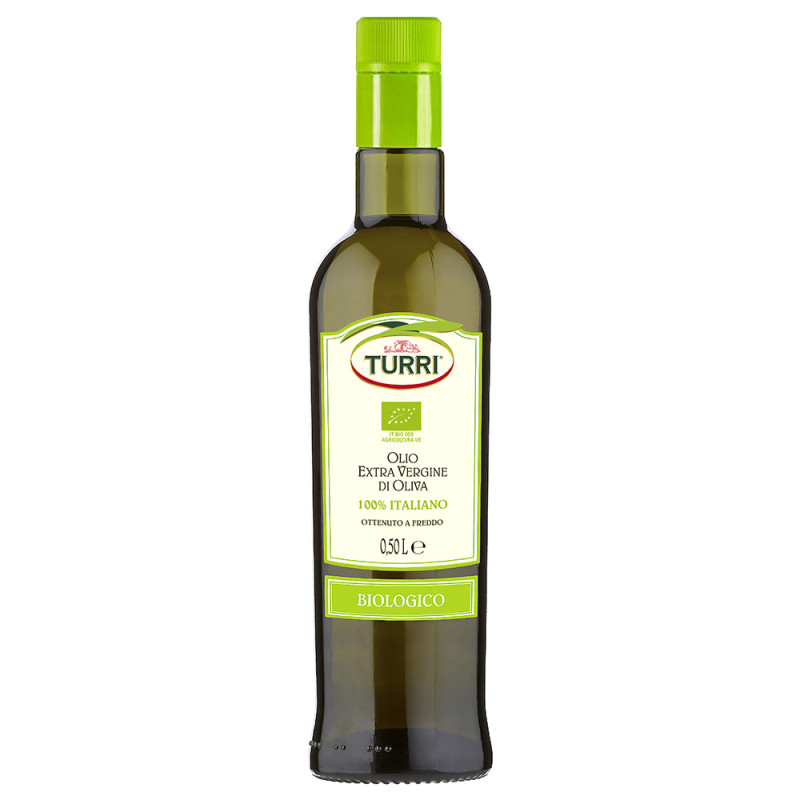  
Organic Extra Virgin Olive Oil Turri 100% italian (6x0.50L Bottles)
EAN CODE: 80266563
PACKAGE: parcel with 6x 0.50L bottles
PACKAGE PRICE: €53.40
PRICE PER LITRE: € 17.80
BEST BEFORE: see Description

PRODUCT DESCRIPTION
Shipping costs are based on number of products and the destination country.
Shipping costs will be final after entering the delivery address.
Sales conditions
Terms and legal notice
100% italian organic extra virgin olive oil

Provenance: Italy We started producing this oil in 1989, using organic farming procedures that are adopted and acknowledged internationally. Our Rustico® extra virgin olive oil is certified by Consorzio Prodotti Biologici (Consortium for Organic Products).
Recommended usage: with its ripe fruity and delicate flavour, it is ideal for raw vegetable starters, lake fish.
Durability of the product: we try to always provide a product as fresher as possible. So we assure a durability, at the moment of purchasing, not less than 12 months.