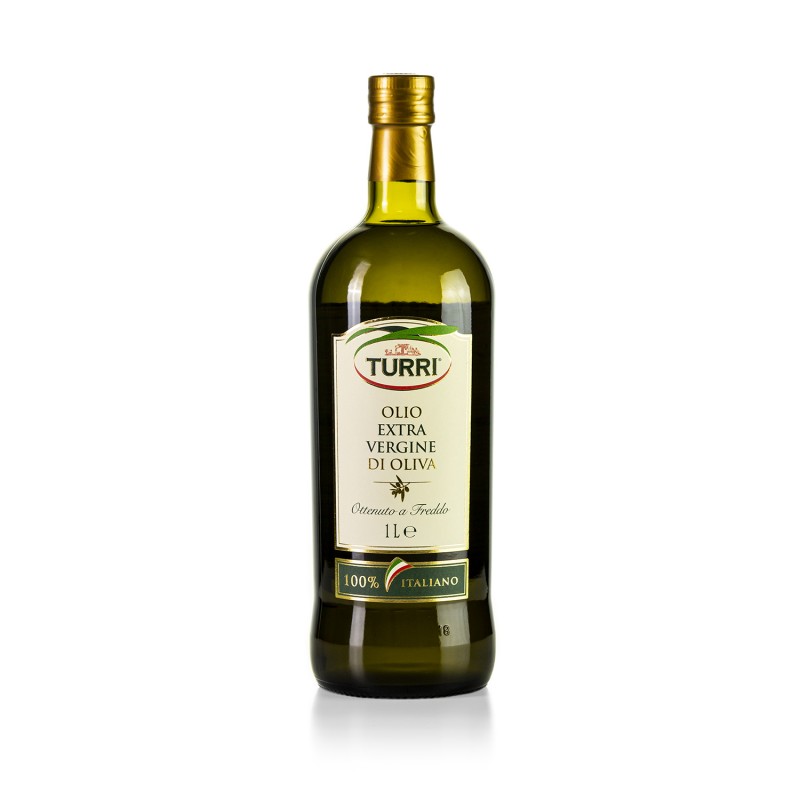  
Turri 100% italian Extra virgin olive oil new crop 2023 (6x1L bottles)
EAN CODE: 8001243100108
PACKAGE: Parcel with 6 x 1L Bottles
PACKAGE PRICE: 88.80€  71,04€
PRICE PER LITRE: 14.80€  11,84€
BEST BEFORE DATE: see Description
HARVEST: 2023-24
Shipping costs are based on number of products and the destination country.
Shipping costs will be final after entering the delivery address.
Sales conditions
Terms and legal notice
100% italian Turri Extra virgin olive oil
Provenance: Italy
This extra virgin olive oil is naturally rich in vitamins. This makes it the ideal condiment for healthy dishes. MAde with olives harvested in November and December, it is a well-balanced, full-bodied oil. The taste is surprisingly rich and varied, with hints of vegetables and herbs.
Recommended usage: Excellent with a variety of dishes, and for dressing fish and salads
Durability of the product: we try to always provide a product as fresher as possible. So we assure a durability, at the moment of purchasing, not less than 12 months.