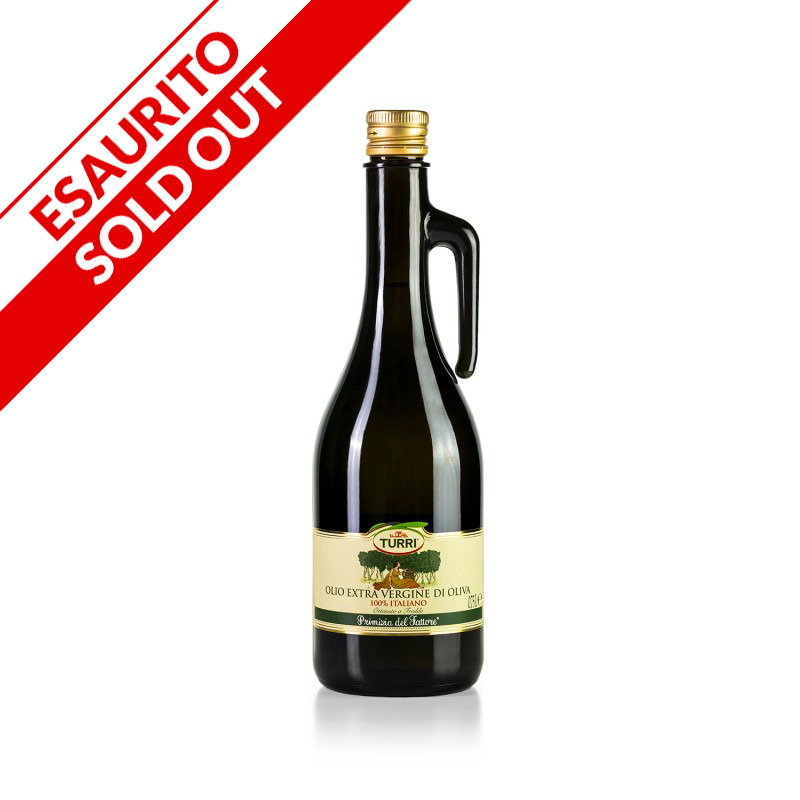  
Primizia del Fattore Turri extra virgin olive oil 100% italian (6x0.75L bottles)
EAN CODE: 8001243003355
PACKAGE: parcel with 6 x 0.75 L bottles
PACKAGE PRICE: 48.00 €
PRICE PER LITER: 10.67€
BEST BEFORE: 07/12/2021
Shipping costs are based on number of products and the destination country.
Shipping costs will be final after entering the delivery address.
Sales conditions
Terms and legal notice
Primizia del Fattore Turri extra virgin olive oil
Provenance: 100% italian

The "Primizia del Fattore" extra virgin olive oil is a product reminiscent of ancient traditions. In the past, the farmer or "Fattore" reserved the "primizia", namely the best of the harvest, for the landowner. "Primizia del Fattore" is a line of products characterized by the superior quality and genuineness suggested by its name. The excellent aroma, flavour and colour of the extra virgin olive oils not only depend on the microclimate, but are also the result of the harvesting and processing methods employed and the family's skill and experience in the art of olive oil production.

Recommended usage: special for dressing soups, seafood, vegetables, since it does not cover the taste of food although it exalts it.