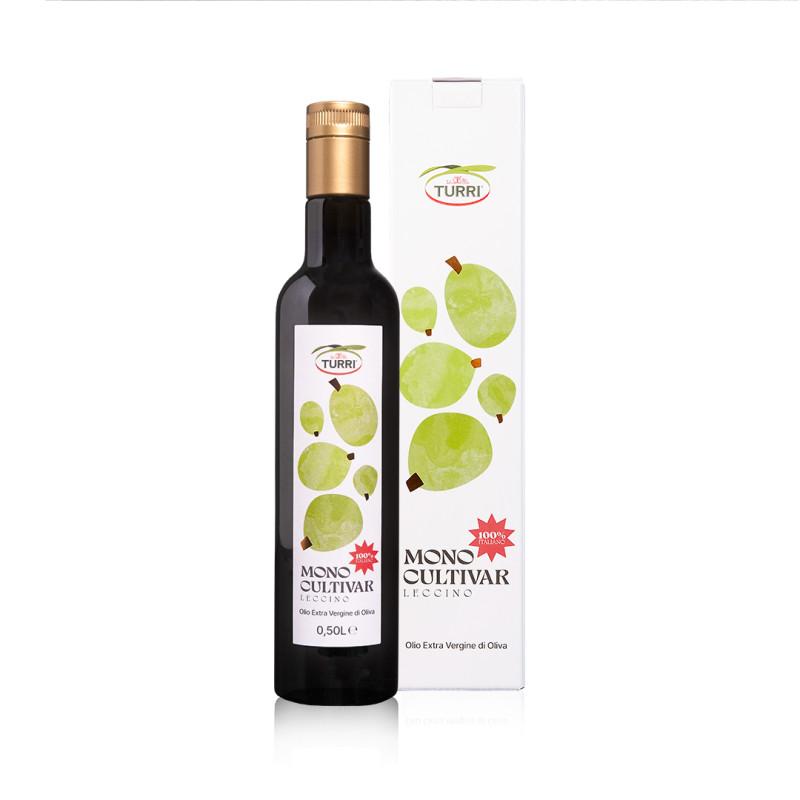  
MONOCULTIVAR LECCINO 100% ITALIAN EXTRA VIRGIN OLIVE OIL (6X0.50L)
EAN CODE: 8001243100061
PACKAGE: parcel with 6 x 0.50L bottles
PACKAGE PRICE: 89.40€
PRICE PER LITRE: 29.80€
HARVEST: 2021
BEST BEFORE: 24/04/2023
Shipping costs are based on number of products and the destination country.
Shipping costs will be final after entering the delivery address.
Sales conditions
Terms and legal notice
Monocultivar Leccino 100% italian extra virgin olive oil

Provenance: 100% italian
Extra virgin olive oil obtained immediately after the harvest from olives partially ripe. Medium fruity, with predominant light green hints of lettuce and cardoon. It has citrus tart scents, which remind hartichock and green apple. The richness in polyphenols gives a light tingling.

Recommended usage: special for dressing white meet and grilled vegetables, bruschetta, tomatoes, fish and cream cheeses.